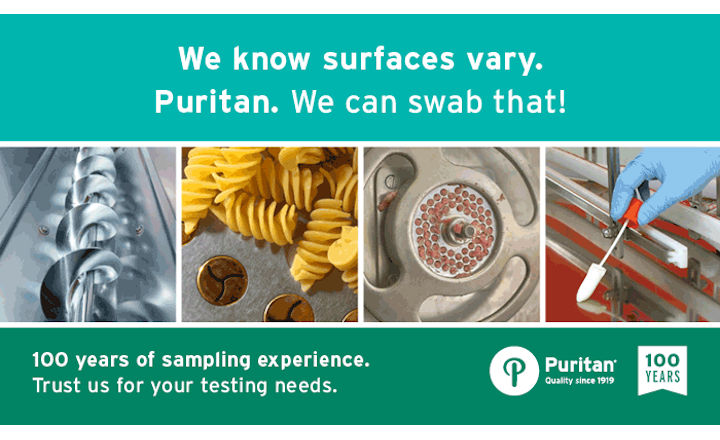 Food Safety/Environmental Surface Sampling Infographic
We know your challenges: keep things moving, remain competitive - at the highest quality - all while staying in compliance. And, we know you need products you can trust. With Puritan's EnviroMax® and ESK® Sampling Kit, you can be sure to get reliable results, every time.
Make sure you are getting the most from your Environmental Monitoring Kit. Find out how to kick your sampling up a notch with Puritan.