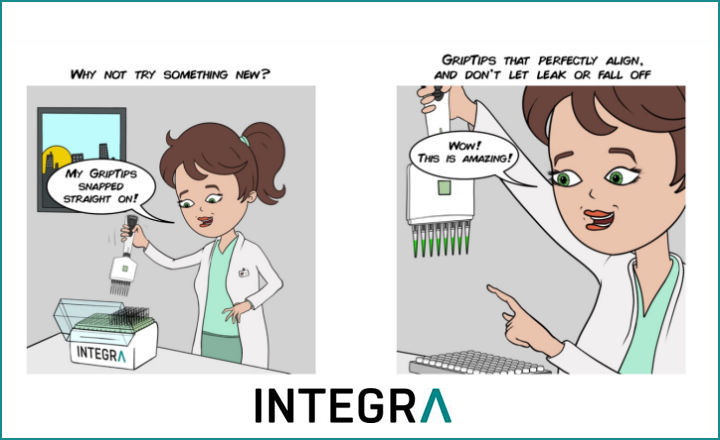 Still Hammering Pipette Tips Instead of Nailing your Science?
INTEGRA Biosciences is dedicated to developing innovative solutions to improve pipetting in any application. It developed its GripTip pipette tips range to overcome the problems experienced by Tina – the star of a new INTEGRA comic – which are all too familiar to scientists working at the bench.
Universal pipette tips require hammering on to stretch the tip. GripTips are designed to offer a perfect fit on INTEGRA pipettes, effortlessly snapping onto the tip fittings.
To read more about the problems and misery universal tips have caused Tina, and see the benefits of switching to GripTips