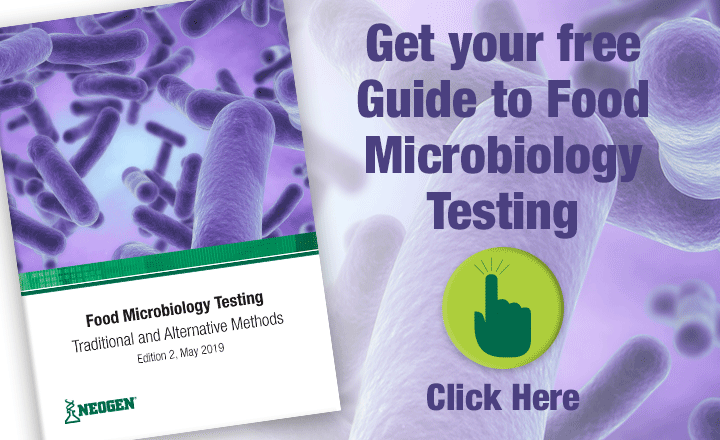 Get Your Free Copy of Neogen's Guide to Food Microbiology Testing
Our convenient reference tool contains workflows for both traditional and alternative methods to detect a range of pathogens and spoilage organisms routinely tested within the food industry. We have also included useful information regarding plating techniques and dilution protocols.
Within each method you can see the validations, timing and resources required for each workflow to help you find the best microbiology testing methods to suit your needs.
Over 50 easy to read, illustrated workflows including Listeria, Salmonella, E. coli & much more