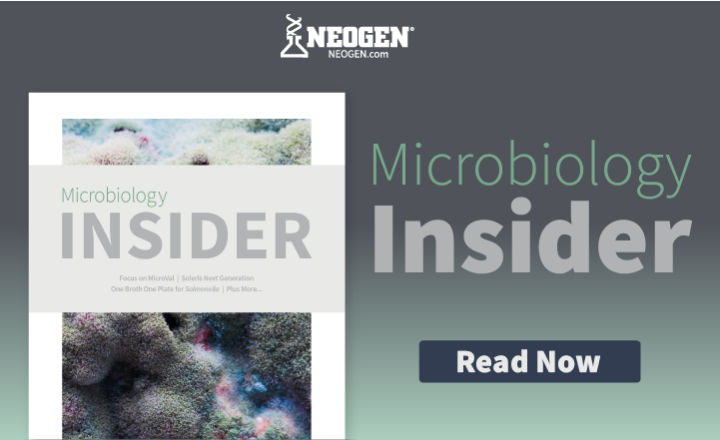 Read About the Latest Microbiology News - Free Download
Get your free copy of Microbiology Insider today!
Catch NEOGEN's new Insider Magazine for the latest news on microbiology testing including an interview with MicroVal® Secretariat Hein Goyens, take a look at our new One Broth One Plate workflow for Salmonella and learn more about ISO 16140-3 verification, plus much more.
Also in this edition, explore our new 16S Metagenomics testing service which allows you to monitor your environment at a genetic level, as well as preview the new Soleris® Next Generation system; our rapid, automated microbial testing platform.