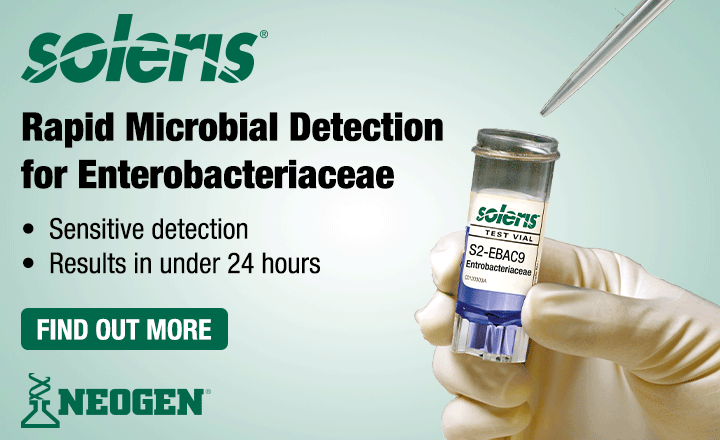 Rapid Microbial Detection for Enterobacteriaceae
Based on automated optical technology that combines simple methodology and classic microbiology, Soleris provides rapid, accurate and reproducible detection for a variety of spoilage and indicator organisms.
Our new S2-EBAC9 vial for Enterobacteriaceae can provide rapid results in under 24 hours with no need for confirmation, in comparison to three days when following ISO 21528-2:2017. Why not find out more today?
Screen for Enterobacteriaceae in less than 24 hours with Soleris. Find out more: