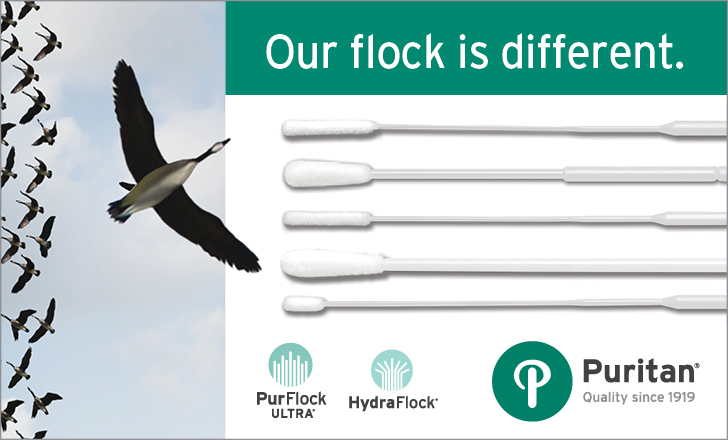 Our Flock is Different
What makes Puritan® standout from the rest? It's our unique, multi-length flock fiber technology that sets our HydraFlock® and PurFlock Ultra® apart from the rest.
The ultra-effective collection and elution properties of our flock will make your job easier and you'll get better results — even with the smallest of samples.
Available in a variety of sizes, tip shapes and with various break points — there is a flocked swab perfect for specimen collection from any site — and they come sterile or non-sterile. Try Puritan® flock today and find out why our flock is different.
Click here for samples www.puritanmedproducts.com/request-samples