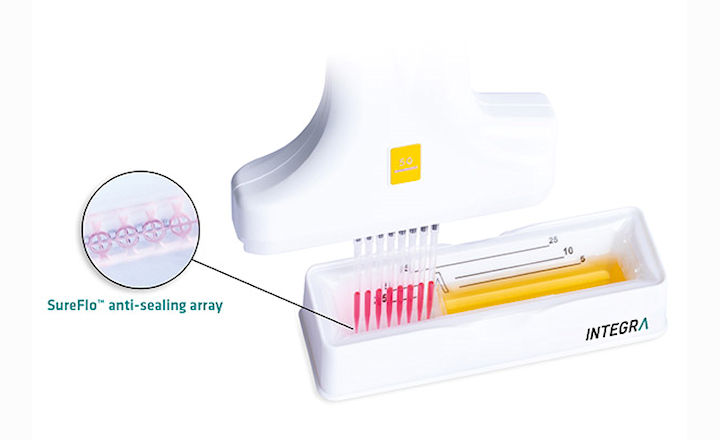 New 25ml Divided Reservoir Offers Lowest Dead Volume on the Market
INTEGRA has expanded its Clear Advantage™ product family to include a divided reservoir, offering 5 and 10 ml volumes side-by-side, while still nesting comfortably in the company's standard 25 ml reusable, sturdy base. A combination of design and innovation offers a pipetting experience with less reagent and plastic waste, and the lowest dead volume on the market.
Each reservoir benefits from the company's SureFlo™ anti-sealing array, which prevents tips from sealing off and liquid 'popping' into tips, filters or pipettes. This feature is enhanced with a specially formulated inert, hydrophilic surface treatment that stops liquid from pooling and results in the lowest dead volume on the market.
For more information, please visit the Multichannel Reagent Reservoirs webpage.