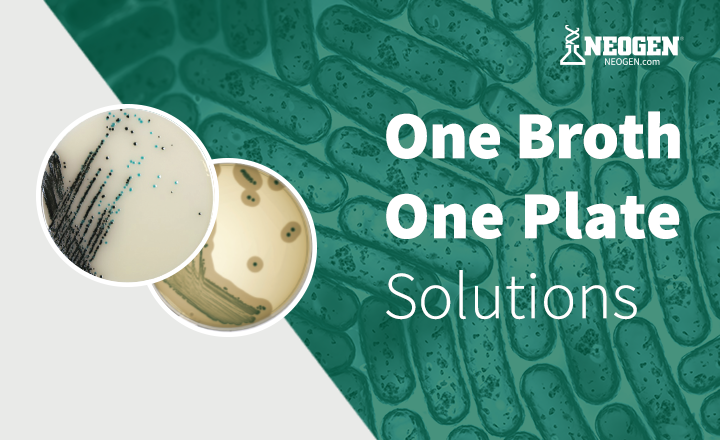 Neogen®'s One Broth One Plate for Salmonella
At Neogen we recognise that using a reliable and sensitive testing method for Salmonella is crucial to avoid product recalls that put consumers at risk, damage brand reputation and result in extensive costs. We offer a range of traditional and rapid, alternative methods for the detection of Salmonella including our One Broth One Plate for Salmonella workflow.
Our One Broth One Plate for Salmonella (OBOP-S) workflow has been independently validated and certified according to ISO 16140-2, as an alternative testing method to ISO 6579. Ideal for laboratories looking to reduce time to result whilst still maintaining classical microbiology, our OBOP workflows, also available for Listeria, have increased sensitivity versus corresponding ISO methods with results in as little as 48 hours.