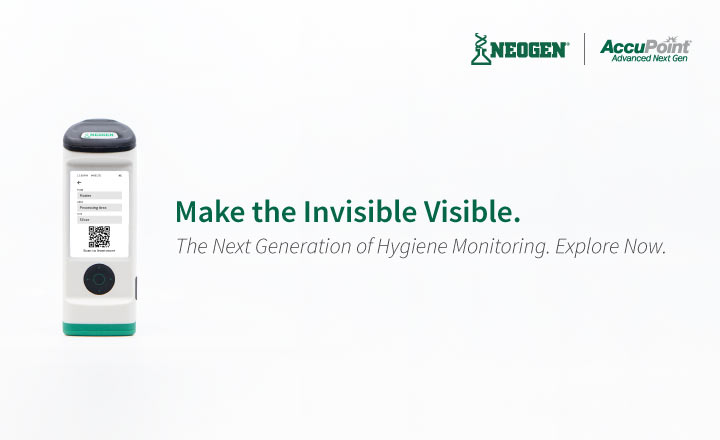 Neogen Presents the Next Generation of Hygiene Monitoring System
As a trusted hygiene partner, NEOGEN know it is important to protect the food supply through effective hygiene regimes. Making sure that your hygiene practices are effective helps ensure that your products and environment are safe for your customers and team.
AccuPoint Advanced® Next Generation offers fast, actionable results combined with customisable data manager software for a complete hygiene monitoring plan. Its touch screen reader can be used with gloves, and our unrivaled, flat surface samplers ensure a superior consistency in results, breaking through biofilms and ensuring greater surface contact.
Find out more about our new AccuPoint® Advanced Next Generation system