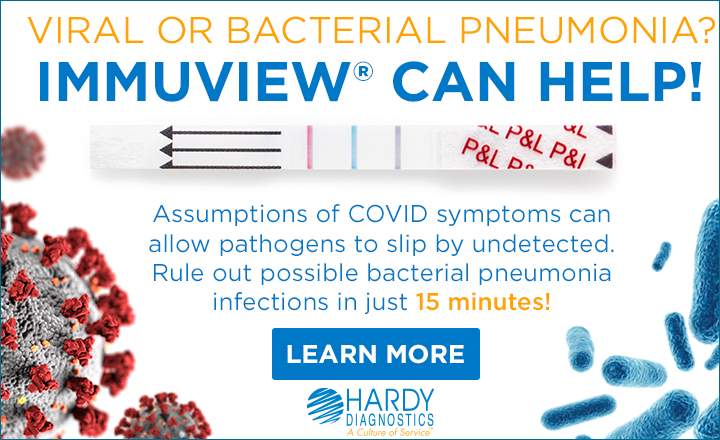 Has Coronaphobia Caused a Dismissal of Co-infection?
Bacteria-based diseases like Legionnaires and pneumonia present symptoms that can be similar to those from COVID-19. A simultaneous use of COVID-19 tests, as well as other tests, should be considered to ensure correct treatment.
ImmuView® P&L is the only urinary Antigen Test capable of identifying both Streptococcus pneumoniae and Legionella pneumophila at the same time – with just one test.