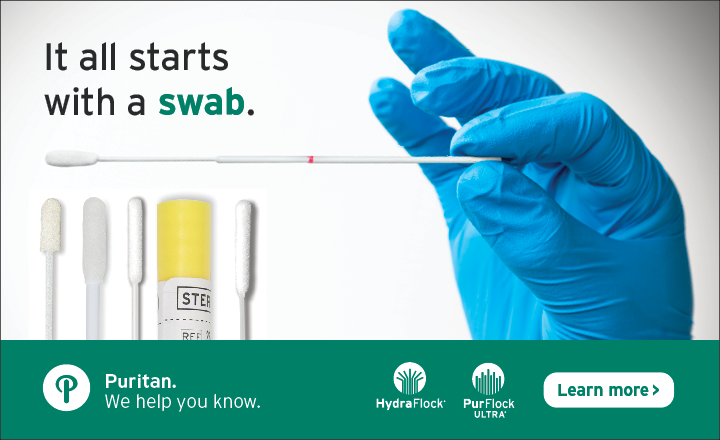 Get Your Sample the First Time with Puritan® Specimen Collection & Transport Devices
Puritan® specimen collection and transport devices, designed for convenience and accuracy.
Our line of swabs and transport devices are available in several different configurations of handles and tip styles as well as various tip materials, including cotton, rayon, polyester, calcium alginate, and foam. Plus, our patented PurFlock Ultra® and HydraFlock® flock-tipped swabs with intricate, multi-length fibers provide some of the best collection and elution capacities on the market today.
Whether you are onsite or in the field — there is a Puritan® device suited to your application.