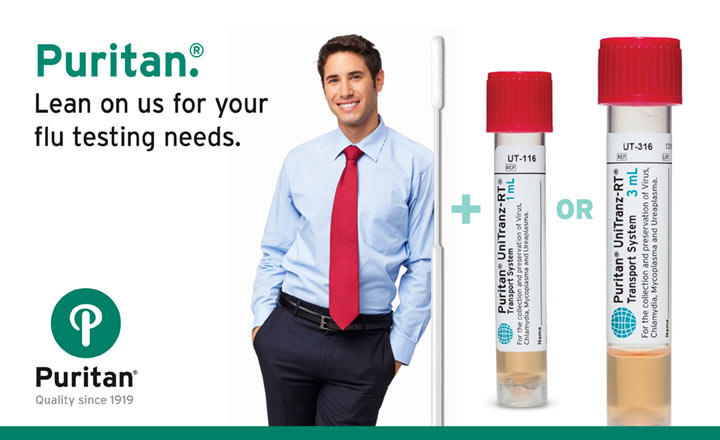 Get All the Information You Need to #FlockTheFlu This 2017/2018 Season
At Puritan, we produce the high-quality products that make it simple to effectively collect, transport, and process viral specimens in order to yield a timely diagnosis. To do our part with this year's flu season, we've made it easier than ever to get the flu-related products you need, when you need them.
In order to conclusively test for the flu, a nasopharyngeal swab specimen is needed. Our UniTranz-RT® Transport Systems with PurFlock Ultra® flocked swabs are available and ready for your flu testing needs.
For more information, visit our flu portal below.