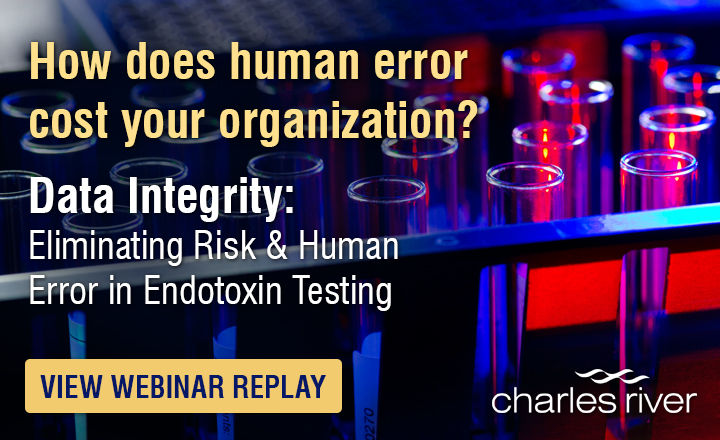 Data Integrity Eliminating Risk & Human Error in Endotoxin Testing
How much is Human Error Costing You?
The human element can never be eliminated completely, but what can be done to mitigate errors and maintain your data's integrity?
Our Data Integrity webinar discusses how utilizing an organized, risk-based approach to closing gaps in processes caused by human error allows users to demonstrate that data generated to prove product quality is integral and accurate. This webinar will also provide examples of how the industry can evaluate its own processes for unnecessary risks as well as how automation will increasingly play a key role in reducing a laboratory's risk for human error and data integrity violations.