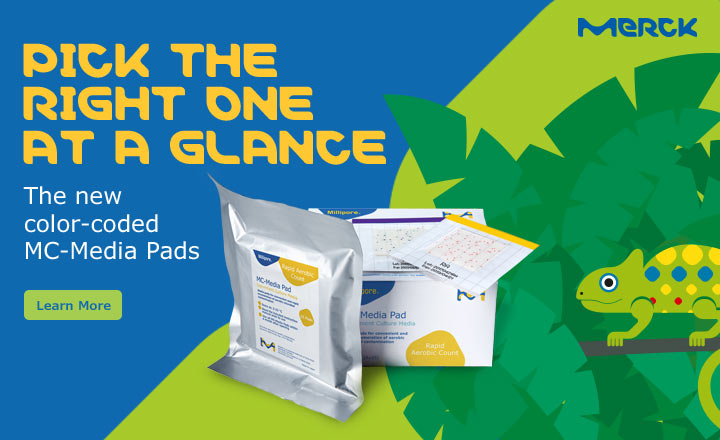 Color-coded MC-Media Pads for Convenient Microbial Testing
Why stick to traditional media plates if there is an alternative which can improve your workflow, while providing accurate and reliable results? Our new MC Media pads for microbial testing are small to save you space in storage and in the incubator.
Simply inoculate by adding your sample – no spreading required – then incubate, and count!
Compliant to international standards (AOAC, MicroVal), our rapid chromogenic media gives distinct and straightforward read-outs, and the color coding means you'll always pick the right one at a glance.