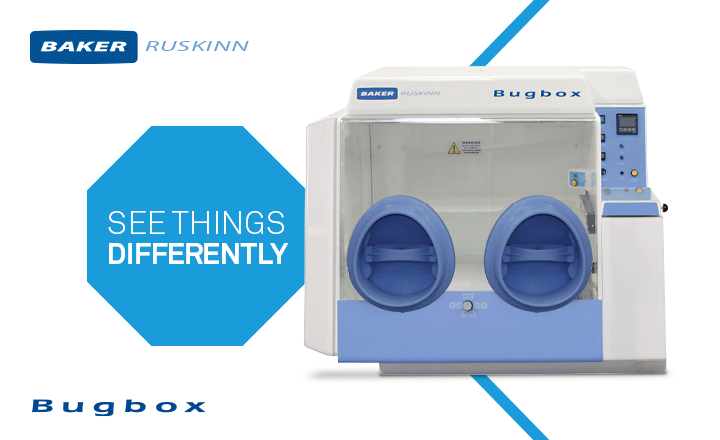 Can Your Microbiology Lab Afford To Keep Using Jars? See Things Differently With Our Anaerobic Workstations!
There are more than 1,000 anaerobic workstations installed in more than 40 countries - and more than 200 research publications feature the Baker Ruskinn anaerobic technology.
Bugbox anaerobic workstations are designed to help microbiologists cope with rising workloads and provide the best primary isolation rates. Plates can be examined easily without exposing them to oxygen. The interlock system allows simple and fast transfer of 90mm plates into the anaerobic chamber. With quick and easy access via the Ezee Sleeve™ Glove port system and energy-saving lighting that provides perfect illumination, Bugbox is easy to use.
The compact size of Bugbox meets the needs of even the smallest laboratory spaces!
See how much Baker Ruskinn could save your lab by downloading our infographic!