Upcoming Events: Microbiome, 2023-11
Summary : Earlier sterility and bioburden testing results help to improve process control, boost product yield, and release final products sooner. Join our product and application experts for a solution introduction and discover how you can benefit from using a rapid microbial detection platform. more...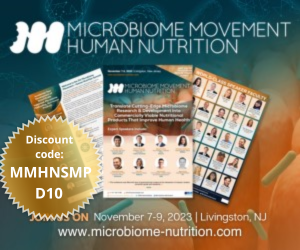 : 7 Nov 2023 - 9 Nov 2023
: Livingstone, United States
Sector: Microbiome Type: Conference - In person
Summary : Translate cutting-edge microbiome research & development into commercially viable nutritional products that improve human health. more...