Solus Listeria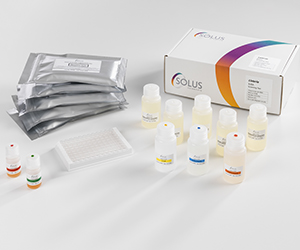 Principle: Immunoassay
Automation: Yes
Approvals: AFNOR, AOAC
Suitability: Pathogen detection in food and environmental samples
Capital equipment required: Yes
Description:
A highly efficient method for the detection of Listeria in food and environmental samples
Key Points:
Highly efficient when automated, significantly reducing technician hands on time.
High sample throughput can be achieved with a single instrument.
Ability to cope with fluctuating sample volumes and capacity to grow.
Excellent sample traceability when using the on-board bar-code facility.
Small instrument footprint maximises bench space, compact product packaging reduces cold storage space requirement and packaging waste
Company contact details:
Solus Scientific Solutions Ltd.
view full details
Mansfield
Nottinghamshire
United Kingdom
Website:
Visit Website
Tel: +44 1623 429701