RELM (Rapid Enrichment Listeria Media)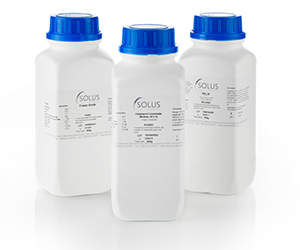 Principle: Immunoassay media
Automation: No
Approvals: AFNOR and AOAC as part of Solus Listeria ELISA protocols
Suitability: Pathogen detection in food and environmental samples.
Capital equipment required: No
Description:
Secondary enrichment broth in the Solus Listeria ELISA method.
Key Points:
Formulated to give increased growth levels of the slower growing Listeria sp.
High quality buffering constituent parts
Optimised selective components
Consistently superior growth levels of Listeria compared to standard enrichment media
Company contact details:
Solus Scientific Solutions Ltd.
view full details
Mansfield
Nottinghamshire
United Kingdom
Website:
Visit Website
Tel: +44 1623 429701