8th November 2018 Content supplied by: rapidmicrobiology.com
Special Focus on Surface Monitoring in Production Environments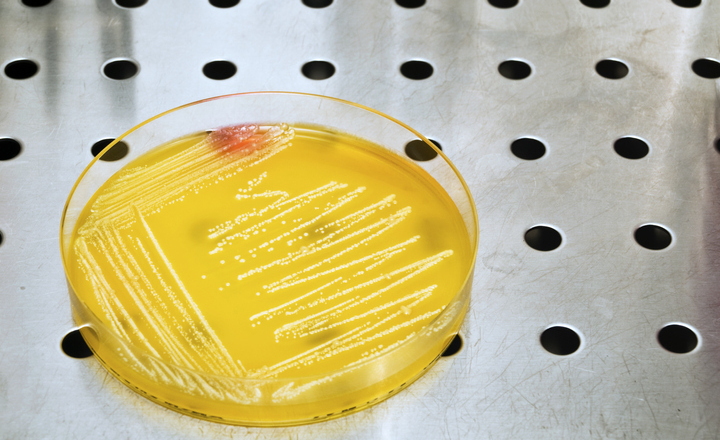 Whether in food or pharmaceutical production areas the presence of microorganisms on production surfaces is a vital component of maintaining product quality and safety. The recently updated ISO 18593:2018 standard for the food industry specifies a horizontal method for monitoring surfaces in food processing using contact plates, stick swabs, sponges and cloths to detect and count spoilage, indicator, and pathogenic microorganisms. On this page, you will find a selection of products specifically designed to make your environmental monitoring program quick, effective and compliant. 
Reaching a New Benchmark in Surface Monitoring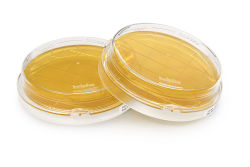 With the new TSA ICR contact plates with LTHThio, we've got you covered for all your surface and personnel monitoring challenges. This media offers excellent growth properties for aerobic and anaerobic microorganisms even in the presence of sanitizer residues. more...
Get Your Environmental Surface Testing Checklist from Puritan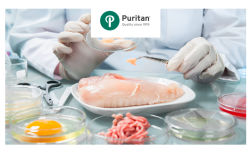 A new guide from Puritan will give you a checklist of items you need for environmental surface testing in food processing plus blog posts and videos on food safety and surface monitoring. more...
Neogen's Solutions for Environmental Surface Monitoring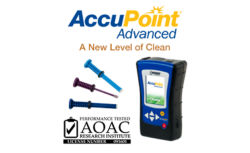 Neogen offers a comprehensive solution for environmental surface testing including our innovative Listeria Right Now™ and AccuPoint® Advanced testing systems. more...
Finding this post useful? Be the first to learn about the latest advances in Microbiological Testing Methods by subscribing to our Free weekly enewsletter
Measuring Contamination Quickly and Easily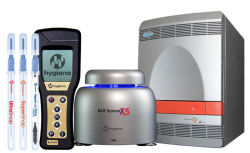 Hygiena's ATP-based surface monitoring is part of its advanced technologies and design. The company also provides PCR-based pathogen detection, DNA fingerprint molecular characterization, allergen tests, environmental collection devices, and more. more...
Liofilchem's Solutions for the Environmental Monitoring of Surfaces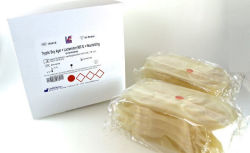 Liofilchem produces ready-to-use culture media in Contact Plate and Contact Slide formats, a range of swabs for microbial detection and transportation including Contam Swab, ESC (Easy Surface Checking) Swab and Clean Test, a rapid chemical test. more...
Solus One Next Day Results from Environmental Samples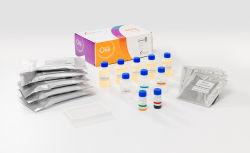 Introducing Solus One for the next day detection of Listeria spp. from environmental surfaces and Salmonella in food and environmental surfaces. Solus One assays provide a next day negative or a presumptive positive result from a single enrichment step. more...
SGL Aircheck® & Surfacecheck® High Quality Culture Media for Environmental Monitoring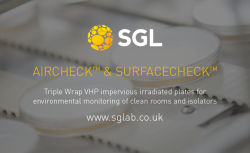 Designed especially for microbial monitoring of cleanrooms, isolators and associated controlled environments, TSA and SDA Aircheck® and Surfacecheck® plates from SGL are ideal for use in passive/active air sampling and other environmental monitoring procedures. more...
Innovative Collection Devices for Your Environmental Monitoring Program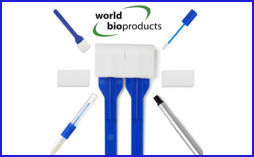 Get accurate results for your environmental monitoring program using innovative sample collection devices that improve the recovery of microorganisms from a variety of surfaces. more...
MWE's NRS II Transwab® Compliant with ISO 18593:2018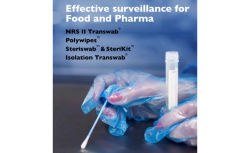 MWE's NRS II Transwab and Polywipe™ products can already be used in surface monitoring programmes based on the new ISO 18593:2018. Diluents and neutralisers are fully compliant. more...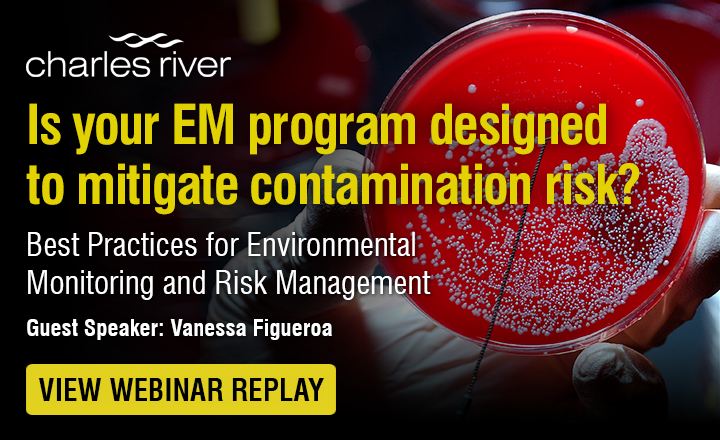 Please note : Any products described on this page are for Research Use Only and not intended for clinical diagnostic procedures unless otherwise stated.
Tags:
Date Published: 8th November 2018