10th March 2020 Content supplied by: rapidmicrobiology.com
Special Focus on Endotoxin / Pyrogen Testing
Browse through our rapidmicrobiology special focus on tests for endotoxins and Non-Endotoxin Pyrogens (NEP), learn from leading experts in the field such as Allen Burgenson who gives us the latest on how use of recombinant Factor C (rFC) is gaining pharmacopeial acceptance for compendial Bacterial Endotoxin Testing (BET); Kevin Williams describes how the use of pre-spiked plates can improve efficiency and give a rapid result; plus find out how the Monocyte Activation Test solution better represents the human immune response and will detect all pyrogens including NEPs such as from yeasts/molds and viruses.
Once you've read through all these, you'll be ready to take our pyrogen and endotoxin testing quiz - check to see if you really know the difference between LAL, rFC, MAT!
The Compendia Are Ready to Adopt rFC, Are You?​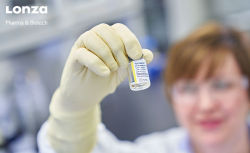 In this article, Allen L. Burgenson, Global Subject Matter Expert, Lonza Pharma&Biotech – Testing Solutions, reviews how leading pharmacopeias are moving towards acceptance of the use of recombinant Factor C (rFC) for compendial Bacterial Endotoxin Testing (BET).

The Most Expensive Test Is the One You Have to Do Twice.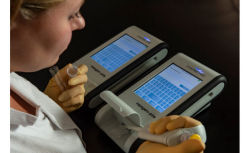 Charles River's portfolio of FDA-licensed products for bacterial endotoxin testing is designed to increase data integrity compliance, reduce retest rates, and streamline manufacturing processes, allowing prompt, confident decisions.

PyroMAT® System, a Suitable Solution for the Detection of a Wide Range of Pyrogens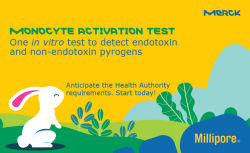 The PyroMAT® system is a Monocyte Activation Test solution that uses a monocytic cell line for the detection of pyrogens. It has been demonstrated that this cell line can detect a wide range of pyrogens by using several TLR ligands.

Increasing Efficiency in Endotoxin Testing​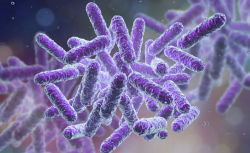 Endotoxin Testing can be difficult, time-consuming and associated with multiple re-testing. With new technologies in the market, increasing efficiency in your testing solutions can be easily and "rapidly" implemented. Kevin L. Williams, Microbiological Test Development, bioMérieux, explains.

Prerecorded free to view webinars:
Merck Millipore - In Vitro Pyrogen Detection: the New Trend
bioMerieux - Low endotoxin recovery: assessment of PDA technical report no.82 and demasking of endotoxin with dedicated sample treatment
QC Insider™ Toolbox - Endotoxin Expertise at Your Fingertips™ - Lonza's QC Insider™ Toolbox is packed with comprehensive support tools that will help you perform the bacterial endotoxins test.   
Tags:
Date Published: 10th March 2020