Serial Dilution System for Total Viable Counts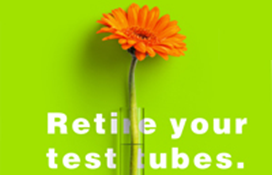 After market launch and a highly successful food microbiology customer testing program in its domestic Swiss market – Inlabtec AG is now introducing its unique Serial Dilution System to international markets.
The Inlabtec Serial Dilution System automates the traditionally labour-intensive process of serial dilution and replaces glass tubes with single-use sterile bags.
The Inlabtec Serial Dilution System consists of a dispenser unit and a bag holder for handling the Serial Dilution Bags. With the revolutionary Inlabtec Serial Dilution System it is now possible to achieve the perfect serial dilution every time.
Intrinsically safe and comfortable pipetting avoids confusion and mistakes
High data quality due to standardized dilution process
No cumbersome handling of caps during pipetting
No physical stress due to manual sample vortexing
No more time consuming preparation of dilution tubes
Very short payback time for labs currently processing 100+ dilution tubes daily
A two minute video showing how the Serial Dilution System works may be viewed at www.youtube.com
Inlabtec AG was set-up to develop and provide research and quality control labs in the food industry with complete solutions that incorporate innovative and eco-friendly consumables. Our products eliminate repetitive and stressful work. They promote the well-being of staff and help testing lab's improve their productivity and reduce costs. For further information or to locate your local Inlabtec distribution partner please visit www.inlabtec.com
Tags:
Date Published: 5th January 2015
Source article link: iNLABTEC AG