16th February 2015 Content supplied by: Lab M
Ready to Reconstitute BPW Aids Salmonella Testing in Chocolate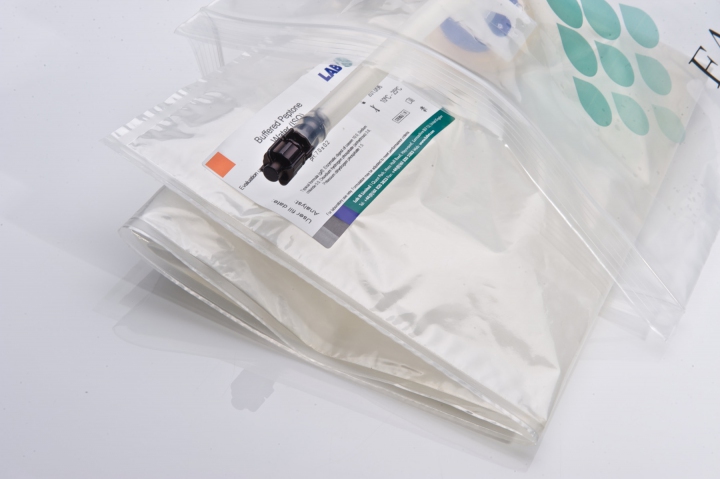 The discovery of Salmonella in one batch of a particular chocolate product, which prompted a recent recall, is a reminder of the importance of this pathogen in confectionery products. The challenge of controlling agricultural production and treatment regimes mean that raw cocoa beans are a potential source of the organism. Normal roasting conditions should inactivate the bacteria, but vigilance is critical across the production process, especially as chocolate tends to be eaten by consumers with no further processing. As a result high volume screening for the organism is part of the normal quality control procedures in chocolate production.
Supplied in a simple, bagged ready-to-reconstitute format, Lab M's µPrep® Buffered Peptone Water (ISO) is designed specifically for such high throughput testing environments. The medium requires only the addition of water and no autoclaving is needed, helping to increase laboratory efficiencies.
A pre-enrichment broth formulated to ISO 6579, µPREP™ BPW (ISO) is designed to help sub-lethally damaged Salmonellae recover before introducing them into a selective medium. It is free from inhibitors and is well buffered to maintain pH 7.0 for the incubation period.
Each bag of µPREP™ BPW (ISO) is sufficient for the preparation of 20 litres of medium. Bags are simply connected to a reverse osmosis (RO)/deionised water supply, which is sterilised as it is pumped via a membrane filter into the bag, meaning subsequent autoclaving and cooling is not required. The medium can be prepared with minimal training and is ready to use within minutes.
In addition to µPREP™ BPW (ISO) for pre-enrichment, Lab M provides a wide range of media for use in salmonella testing. This includes Pinnacle® ready prepared plates of Salmonella ABC chromogenic medium for the isolation of Salmonellae from food samples.
For details of µPREP™ BPW (ISO) visit www.labm.com/products/prep-bpw-iso.asp or contact Lab M to find out how the company's latest media formats can help improve your laboratory's workflow for Salmonella testing. Tel: +44 (0)161 820 3833
Tags:
Date Published: 16th February 2015
Source article link: View