16th December 2011 Content supplied by:
New Proficiency Testing Schemes for Veterinary Labs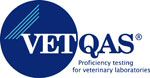 Vetqas, the proficiency testing (PT) service of VLA Scientific, is expanding its programme to include a PT scheme for veterinary cellular pathology staining technique and another scheme for veterinary immunohistochemistry technique.
The schemes are well established in the UK having been founded in 1993 by scientists at the veterinary schools of Edinburgh and Glasgow universities. Vetqas will bring to these schemes its recognised experience in managing and administering veterinary proficiency testing programmes.
Paula Johnson, Head of the Quality Assurance Unit at VLA, said:"We are pleased to add this new area to our extensive range of veterinary proficiency testing schemes. It has long been recognised that consistently well produced histological sections are essential to veterinary pathologists as an aid to making accurate diagnosis of disease. The cellular pathology PT schemes will continue to benefit from the expertise of the founding scientists, who will act as assessors and provide support to Vetqas."
Vetqas is VLA's independent quality assurance unit based at Sutton Bonington, near Loughborough, Leicestershire. It is the market leader in proficiency testing for veterinary laboratories, with over 30 years experience and is an accredited proficiency testing provider (ISO Guide 43, ILAC G13).
For more information visit vla.defra.gov.uk
Date Published: 16th December 2011