17th August 2020 Content supplied by: Thermo Fisher Scientific
Power-Up Your Salmonella Control Program in Poultry & Pork Production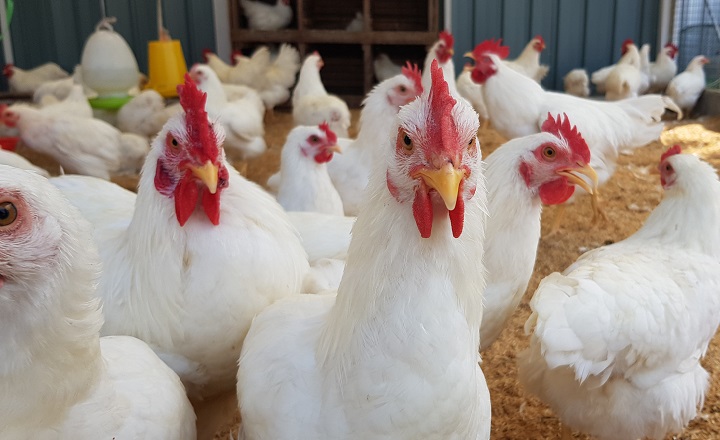 Rapidly detect and differentiate Salmonella species, Salmonella ser. Typhimurium, and Salmonella ser. Enteritidis in a single test with Thermo Scientific™ RapidFinder™ Salmonella Species, Typhimurium and Enteritidis Multiplex PCR Kit. Confidently test and speed up product release with results in as little as 16 to 22 hours and validated workflows for poultry and pork meats, production environment samples, and primary production samples. The kits are compatible with the Applied Biosystems™ 7500 Fast Food Safety or Applied Biosystems™ Quant Studio 5 Food Safety Real-Time PCR systems.
Increase your workflow efficiency while meeting regulatory requirements to detect the most common Salmonella serovars that cause disease in humans. The real-time PCR kit enables rapid, simultaneous detection and presumptive identification of Salmonella species, Salmonella Typhimurium, and Salmonella Enteritidis in a single well, with ISO 16140-2 and AOAC-RI validated workflows on a range of matrices including raw and ready-to-eat poultry and pork meat, food production environment samples, and samples from primary production.
Faster decisions: earlier product release (negative results) and quicker interventions (positive results) due to simultaneous detection (three tests in one) and a reduced time-to-result compared with culture methods.
Cost reductions: up to 50% consumable cost savings compared with running individual PCR tests for Salmonella species, Salmonella Typhimurium, and Salmonella
Increased efficiency: save valuable technician time with single, non-proprietary enrichment, ready-to-use reagents, simple sample preparation, and simultaneous identification.
Confident results: Applied Biosystems™ TaqMan™ Real-Time PCR probes provide a high level of specificity and sensitivity for industry-relevant serovars. Internal amplification controls give added confidence.
Convenience: part of a range of end-to-end (enrichment to confirmation) testing solutions including all microbiology reagents and instruments, along with dedicated technical support worldwide.
Tags:
Date Published: 17th August 2020