2nd October 2018 Content supplied by: PolySkope Labs
PolySkope One  - One Enrichment, One Protocol, One Kit. 
PolySkope One uses a single, overnight enrichment to individually or simultaneously detect all of the most common foodborne pathogens: E. coli O157:H7, Shiga Toxin E. coli (STEC), Salmonella spp., and Listeria monocytogenes.
The assay is modular & flexible, allowing selection of pathogens based up to the last minute with a single, simplified protocol.
PolySkope One is Ultra Low Cost. (prices correct at time of posting).
PolySkope One Features:
One Enrichment:
Same bag enrichment for E. coli O157:H7, Shiga Toxin E. coli, Salmonella spp., Listeria monocytogenes.
Single, overnight (22 ±2 hours) enrichment @37°C for all pathogens
Detect any or all major pathogens from 1 Enrichment Bag
One Protocol:
Single template prep and PCR run
Detect 1, 2 or 3 pathogens individually or simultaneously
Modular format for ultimate testing flexibility
One Kit enabling reduction and simplification in:
Inventory, logistics, training, regulatory burden
Technician labor, processing, prep and run time
Enrichment media, reagents, disposables & equipment
Lab, storage and incubator space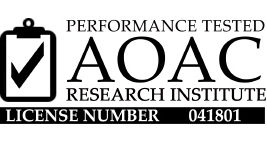 Polyskope One is an AOAC® Performance TestingSM method validated for fresh raw ground beef, deli turkey, fresh baby spinach, stainless steel (4x4 in sponge).
Tags:
Date Published: 2nd October 2018
Source article link: View
Related news