21st April 2017 Content supplied by: Hygiena International Ltd
One Reason Why Not All ATP Hygiene Monitoring Systems are the Same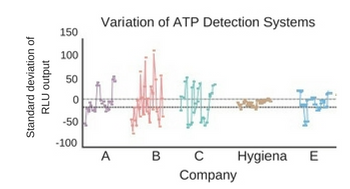 The BRC Global Standard for Food Safety, states that 'As a minimum for food contact surfaces, processing equipment and for environmental cleaning in high-care/high-risk areas, limits of acceptable and unacceptable cleaning performance shall be defined. This shall be based on the potential hazards (e.g. microbiological, allergen, foreign-body contamination or product-to-product contamination). Acceptable levels of cleaning may be defined by visual appearance, ATP bioluminescence techniques microbiological testing or chemical testing as appropriate. Where cleaning procedures are part of a defined prerequisite plan to control the risk of a specific hazard the cleaning and disinfection procedures and frequency shall be validated and records maintained. This shall include the risk from cleaning chemical residues on food contact surfaces.'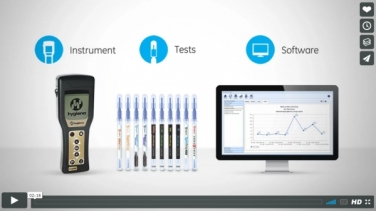 ATP bioluminescence is one of the techniques that can be used to meet the requirements set out in this standard, however not all ATP test systems deliver the robustness and consistency of results. required for use on a factory floor which is vital for delivering the correct actionable information.
Whilst at first glance it might seem that all ATP hygiene measuring systems are same, there are in fact many factors that can contribute to variability of measurement with consequent implications for reliability of results in the routine working environment.
When choosing a system, one factor to consider is how reproducible the results are by evaluating the standard deviation of results from a number of samples when a consistent amount of ATP is present in the sample.
For a free demonstration of Hygiena's ATP monitor contactus@hygiena.com
In a recent study by an independent international laboratory, 30 replicated samples (at a relatively high level of ATP of 1000 fmols) were tested by the same technician in each of the five different commercially available ATP hygiene monitoring systems (represented as A, B, C, Hygiena and E in the diagram above). The results showed the Hygiena SystemSURE Plus was the most accurate and precise ATP test system with a standard deviation of only +/-10%, whilst other systems varied by up to 130%.
For more information see Comparative Study of Commercial ATP Hygiene Monitoring Systems.
Tags:
Date Published: 21st April 2017
Source article link: View
Related news