4th November 2013 Content supplied by: NCIMB
NCIMB Offers Improved Fungal Identification Service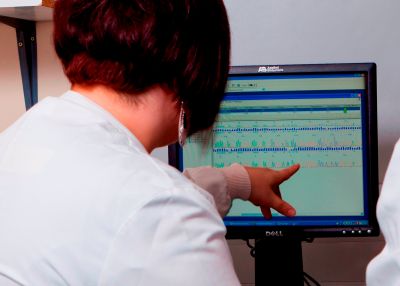 Two distinct approaches have emerged for genetic identification of fungi: sequencing of the D2 region of the large subunit ribosomal DNA (D2 LSU) and sequencing of either one or both of the internal transcribed spacer regions (ITS). At NCIMB we have now developed our fungal ID service to combine both these techniques.
D2 sequencing is probably the most widely used approach for routine analysis at present and data can be analysed using a validated commercial database, built using reference strains, as well as the publically available but non validated sources such as EMBL-EBI. ITS generally relies more heavily on the use of data obtained from the unvalidated public databases and, when using this source we always refer to any relevant published papers for additional supporting information.
Our own experience is that while it is usually possible to obtain a species level identification of yeasts using D2 LSU sequencing, we sometimes can't get that level of identification for moulds, and where this is the case, it is often possible to obtain species level identification using ITS sequencing, which tends to give more differentiation between sequences. Some families and genera are well known to be difficult to identify to species level using D2 sequencing and for these, the decision on whether to use D2 LSU or ITS sequencing is really dependant on circumstances and whether family, genus or species level identification is required. We prefer to use the validated D2 system in the first instance wherever possible. A lot of fungi match very well to the D2 database, so at present, we find combining the two techniques is the best approach to achieving the most reliable species level identification.
NCIMB also offers bacterial identification services using a range of techniques including 16srDNA, multi locus sequence typing (MLST), MALDI TOF mass spectrometry and phenotypic characterisation.
For more information contact Vikki Mitchell: v.mitchell@ncimb.com ; tel +44 (0) 1224 711100
Tags:
Date Published: 4th November 2013
Source article link: View
Related news