21st October 2020 Product update: rapidmicrobiology staff writer
New Rapid Response Environmental Surveillance Service is Launched in US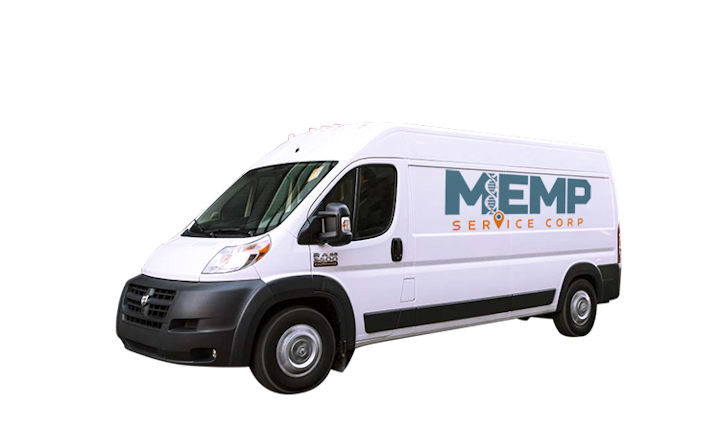 A new rapid response environmental monitoring service has been launched by the MEMP Service Corporation (Molecular Environmental Monitoring Provider).
The mobile bio-surveillance solution can be on your site to perform environmental hygiene monitoring within hours, is capable of processing more than 100 swabs per hour, and can yield results in 4 hours or less.
It is an ISO 17025 accredited molecular testing laboratory and can test for a wide variety of microbial pathogens and other molecular targets.
Through a partnership with Applied Food Diagnostics, the company developed and validated the MEMP Listeria Assay and the MEMP Salmonella Assay.
The outcome of this collaboration resulted in the required features needed, such as reagent shelf stability and a reduced footprint, so these assays could be performed in MEMP's mobile laboratory fleet.
Earlier this year, both MEMP Listeria and Salmonella assays received certification from the AOAC Research Institute.
The AOAC-RI Performance Tested Methods Program #052003 has been assigned to the MEMP Listeria Assay and AOAC-RI Performance Tested Method Program #042002 to Salmonella.
On August 18th, 2020, MEMP Service Corp. received ISO/IEC 17025:2017 accreditation from the A2LA (American Association for Laboratories).
The company's scope demonstrates conformance with the "AOAC INTERNATIONAL Guidelines for Laboratories Performing Microbiological and Chemical Analyses of Food, Dietary Supplements, and Pharmaceuticals" and the A2LA R104 – General Requirements: Accreditation of Field Testing and Field Calibration Laboratories.
In addition to the AOAC Performance Tested Methods Program approved MEMP Listeria Assay and MEMP Salmonella Assay, the scope includes these validated assays; Aspergillus, Coliforms, Cronobacter, E. coli O157:H7, Generic E. coli, EHEC (Enterohemorrhagic E. coli), STEC (Shiga-toxin producing E. coli), Staphylococcus aureus and Listeria monocytogenes.
MEMP Service Corp. is the first of its kind mobile molecular laboratory with the aforementioned prestigious accreditations.
Speaking at its launch, Thomas Lonczynski, Founder and President of MEMP Service Corp said: "We want to provide food manufacturers and related industries with rapid situational awareness of their environment. After our initial development phase, we discreetly assisted a select few manufacturers with microbial contamination concerns. The real success for us was minimizing the overall disruption for these companies."
Lonczynski continued: "With our mobile laboratory on-site, clients were able to identify and eliminate harborage sites in real-time. Our service is allowing for a troubleshooting event to be limited to a period of a few days whereas the same outcome would take a traditional laboratory service several months."
Tags:
Date Published: 21st October 2020
Note: This content has been edited by a rapidmicrobiology staff writer for style and content.