10th April 2017 Content supplied by: Mast Group Ltd
MAST's Extensive Portfolio of Antimicrobial Resistance Products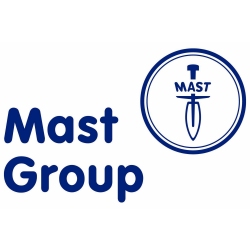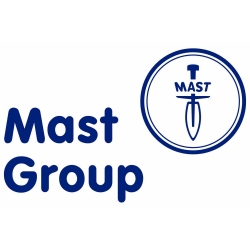 Join Mast at Booth 127 in Vienna's Messe Wien Exhibition and Congress Centre, where ESCMID will be hosting their 27th Annual European Congress of Clinical Microbiology and Infectious disease.
With an expected 10,000 delegates, ECCMID aims to provide something for everyone offering a series of keynote lectures, symposia, educational workshops, and meet-the-expert sessions over the 4-day conference.
MAST® has produced antibiotic susceptibility test (AST) products since 1957 and continues to be at the forefront of development in this field. Utilising this expertise, MAST® has conducted focused research to develop an extensive portfolio of antimicrobial resistance (AMR) products including;
MAST® are delighted to announce that they will be launching the MAST® ICT (D74C); a paper test device, based on the principals of the Indirect Carbapenemase Test, that is easy to use and compatible across a range of carbapenemase-producing-bacteria (Enterobacteriaceae, Pseudomonas and Acinetobacter spp.)
MAST® will also be showcasing the mastdiscs® combi Carba plus (D73C) which is an innovative five-disc system for the detection of MBL, KPC and OXA-48-like carbapenemases produced by Enterobacteriaceae including reliable discrimination of KPC from AmpC producing isolates.
Also on show is the new addition to the mastdiscs® range – Ceftazadime/avibactam 10-4 (CZA14C) and Ceftazadime/avibactam 30-20 (CZA50C), which are available now! Marketed commercially as Zavicefta, this novel compound combines ceftazidime and avibactam to provide a solution for the treatment of Gram-negative organisms that confer resistance to β-lactam antibiotics and pose a considerable threat to public health.
Additionally, MAST® also offers mastpharma™; a range of services, including mastpharma™ development and mastpharma™ stability, for the evaluation of novel antimicrobial compounds for the pharmaceutical industry. MAST® is a primary strategic partner for the pharmaceutical industry in the development of commercial antibiotic testing devices, ensuring a product and service you can rely on.
For more information contact sales@mastgrp.com
We look forward to meeting you there!
Please note : Any products described on this page are for Research Use Only and not intended for clinical diagnostic procedures unless otherwise stated.
Tags:
Date Published: 10th April 2017
Source article link: View
Related news