8th April 2014 Content supplied by: Lab M
Lab M Launches Pinnacle™ Pre-poured Plates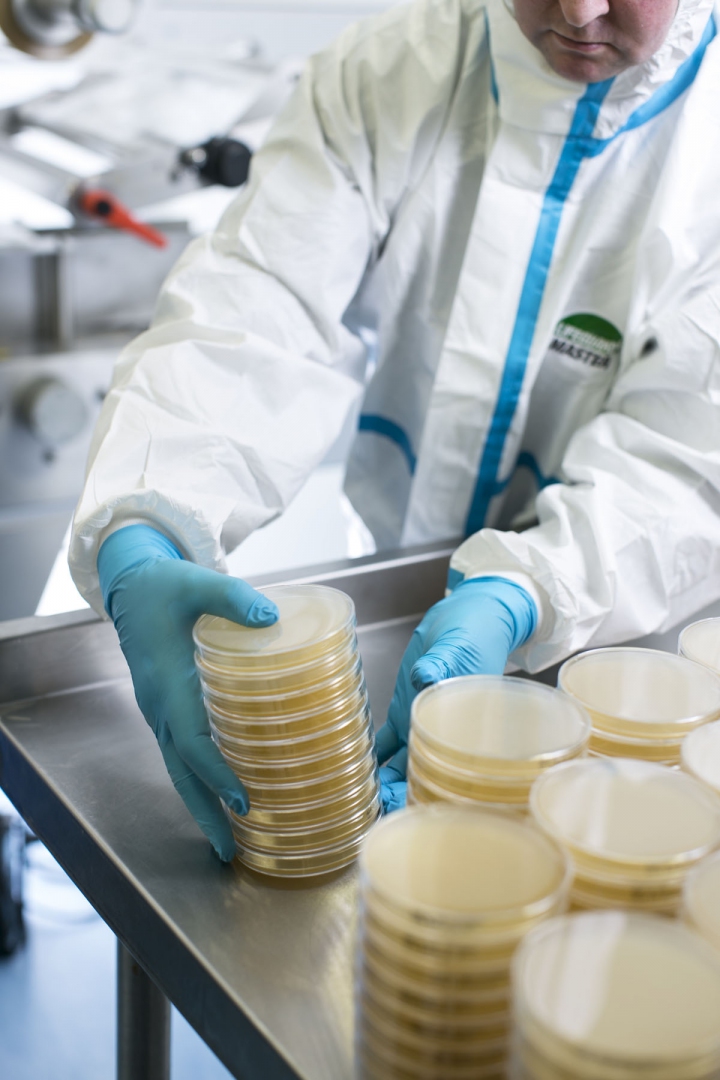 In a move that marks a significant extension to its range of ready prepared microbiological culture media, Lab M has launched the Pinnacle™ brand, a new line of pre-poured plates. Pinnacle™ brings together Lab M's extensive experience and expertise in the development, manufacture and supply of dehydrated culture media (DCM) and the expanded plate pouring capabilities at the company's new UK headquarters. The result is a unique combination of proven, high quality DCM prepared as ready-to-use plates by the manufacturer, under a stringent quality management system in a GMP environment.
"Our move to new premises in 2012 gave us greatly expanded cleanroom facilities and significantly enhanced plate pouring capacity, all operating within a strictly controlled GMP environment. Pinnacle™ is the result and we've chosen the brand name to reflect our belief that as a DCM manufacturer pouring our own media  the quality will be the best it can possibly be," said Ian Morris, Lab M's Managing Director. "Our DCM products are used around the world by commercial plate pourers, and here at Lab M we too have always poured a selected range of media for individual customers and for specific applications."
The first products to be available in the Pinnacle™ range are focused on food industry applications, an area in which Lab M has particular expertise. Listeria Chromogenic Agar for the isolation of Listeria monocytogenes and Tryptone Bile Glucuronide Agar for the isolation of Escherichia coli will be closely followed by CSIM for the isolation of Cronobacter sakazakii from milk and milk products and chromogenic ABC medium for the isolation of Salmonellae.
Also joining the range is PINNACLE™ mLGA, a selective chromogenic medium for the simultaneous enumeration of Escherichia coli and coliforms in drinking water.
As well as further commercialising its plate pouring capabilities, Lab M continues to offer a highly flexible service that enables the company to tailor media to meet a customer's specific needs. The team is skilled in delivering to non-standard specifications, including  the production of deep-filled plates.
For further details on the Pinnacle™ range go to www.labm.com. To discuss custom applications please contact Lab M on +44 161 820 3833.
Tags:
Date Published: 8th April 2014
Source article link: View
Related news