29th January 2016 Content supplied by: Charles River Laboratories
Isolate, Identify and Validate with Charles River Microbial Solutions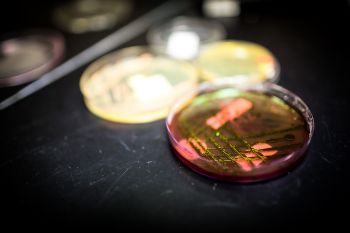 When it comes to quality control in a regulated industry, being able to rapidly isolate and identify the root cause of microbial excursions, and therefore take the appropriate corrective action is essential for a fast, GMP-compliant response. Invaluable time and effort can be spent on investigations, thus creating an efficient protocol for handling out-of-spec results is crucial.
Charles River offers a range of testing platforms for detecting contamination, such as Endosafe® nexgen-PTS™ for endotoxin testing and Celsis® for rapid microbial detection. Labs can improve their response to any contamination detected by identifying isolates via the Charles River Accugenix® Microbial ID and Strain typing service. Utilizing the latest molecular based technologies, the proprietary and validated Accugenix® reference library is continually updated using environmental isolates recovered from aseptic and non-sterile manufacturing plants around the world. Foster Jordan, Corporate Sr. Vice-President at Charles River explains, "We're geared toward environmental isolates seen in manufacturing. Everything that we do, as we build out the library and as we validate entries, is under cGMP control."
One of the primary benefits of Charles Rivers' Accugenix® service is the ability to perform rapid investigation of out-of-specification test results. "For instance," Jordan says, "in typical pharma, an out-of-limit test result somewhere in the facility could cause delays as long as 14 days before a lab investigation determines the root cause. Using Charles River's methods our Track and Trend capabilities should be able to compress that into just a few days."
Quick and accurate identification of root cause and corresponding corrective action has huge cost implications in a production situation. As Jordan observes, "If you don't have correct root cause analysis, then your corrective action is not effective."
As an example of where strain typing can give so much more information than a genus level biochemical based identification, Jordan asks us to imagine what happens if a WFI (Water For Injection) sampling port turns up positive for bacteria but negative for endotoxin and the bacteria is found to be a Staph, most likely to have come from the sampling technician. "The only way to invalidate that sampling is to ID that bug to the technician. So what you want is a historical list of all the times that technician tested positive for that particular bug from their gloves or from the surface". The Accugenix® service is able to achieve this exacting strain level identification and will have the records for that technician.
Click here for more information on Accugenix® Microbial ID & Strain Typing Service - www.criver.com/products-services/rapid-micro/accugenix-microbial-identification-strain-typing or watch how the service works in this video
Tags:
Date Published: 29th January 2016
Source article link: View
Related news