22nd July 2013 Content supplied by:
Identifying Fungal Contamination in Pharmaceutical Manufacturing Environments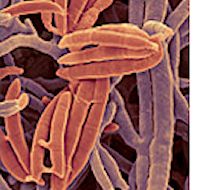 While any type of fungal contamination is undoubtedly a cause for concern, a species-level identification is crucial to providing a definitive root cause as part of an investigation. Indoor air, water, personnel and materials are the primary sources for pharmaceutical fungal contamination. Given the potential risk, the current good manufacturing practices (cGMP) require that the quality of a finished pharmaceutical product has to be assured through controlled processes. Establishing an environmental monitoring program is one of the most important components of an effective manufacturing production and process control system for aseptic production of pharmaceuticals, as well as non-sterile products.
Additionally, the accuracy of an identification is not only dependent on the genetic target used for the identification, but also equally dependent on the library against which you compare your data. Having access to the most relevant, accurate and compliant microbial libraries is crucial to obtaining correct species-level identifications for regulated manufacturing operations.
ITS2 sequencing is our preferred method of fungal identification. We have found that it is a superior gene target over the D2 region for species-level identification. Our Accugenix® proprietary ITS2 fungal identification database continues to expand and we are now able to report 93.5% of our customer samples to a species-level ID.
To learn more, click here to read our latest technical note or contact us at accugenix-marketinginfo@crl.com.
Related Information
Techical Sheet: The Utility of ITS2 Sequencing for Identifying Fungal Contaminations
Tags:
Date Published: 22nd July 2013