Fast, Easy Solution for Detection of Guaiacol-producing Alicyclobacilli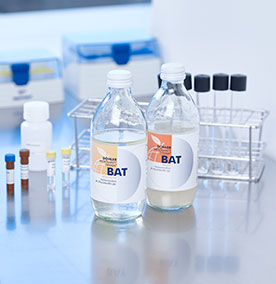 The ready-to-use BAT Culture Media – Agar and Broth – and the enzymatic Guaiacol Detection Kit allow guaiacol-producing Alicyclobacilli to be detected quickly and reliably in fruit juice and beverages containing juice.
This simple detection complies with IFU – International Fruit Union Method No. 12A: "Method on Detection of taint producing Alicyclobacillus in Fruit Juices".
For more details visit www.doehler.com
Tags:
Date Published: 12th June 2017
Source article link: Döhler
Related news