15th December 2014 Content supplied by: R-Biopharm AG
Easier ATP/AMP Measurement with New Lumitester PD-30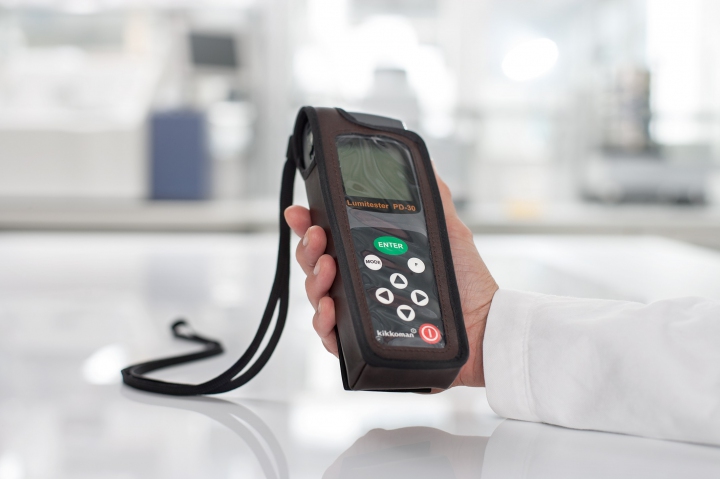 The new Lumitester PD-30 (Art. No. ZLT1402653) from Kikkoman is now available! Using the new device ATP/AMP measurement becomes easier and more user friendlier than ever before!
The key improvements over the previous model PD-20 are the implementation of new software tools which allow the user to save sampling sites directly to the board of the Lumitester PD-30 and also allows temperature controlled measurements!
Key Benefits Include:
No more paper notepads carried to the production site! Sampling sites can be activated in the display according to the number of mode they have been aligned to.
There is no need to perform the measurement at room temperature: if required it can be done whilst in a cold room
More languages and different user set ups are now possible
The new Lumitester PD-30 works with the same LuciPac®Pen test tubes as are currently available for the  PD-20. For function control and internal release procedures the same "Lumitester control kit" (Art. No. ZLC1002657) can be used with both Lumitester models PD-20 and the new improved PD-30, as well!
Tags:
Date Published: 15th December 2014
Source article link: View
Related news