19th October 2020 Content supplied by: PerkinElmer Inc.
Detect Salmonella in Food and Environmental Samples Within 24 Hours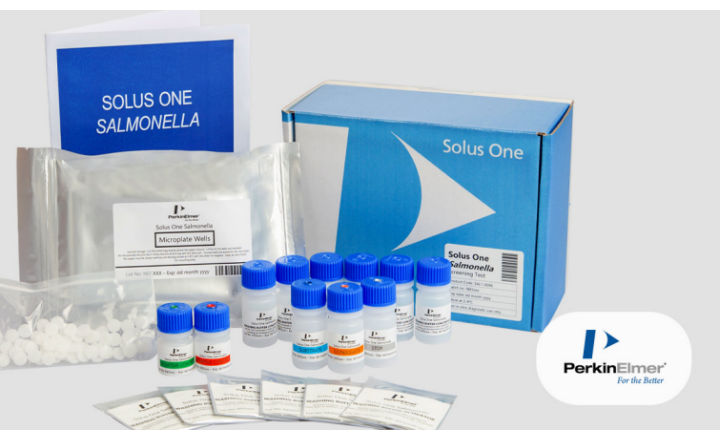 The detection of Salmonella species in food and environmental samples requires rapid, efficient, and validated methods. Solus One Salmonella offers next-day detection to ISO16140 and AOAC OMA certification; demonstrating that our technology is sensitive, specific, and reliable for screening food and environmental samples.
Solus One Salmonella
has the required technology to provide a rapid method for
Salmonella
detection in a wide range of matrices….
Herbs & Spices
Cocoa products
Meat products
Seafood
Vegetables
Environmental Surfaces
And many more
With only one enrichment step and the ability to test manually or by automation, Solus One Salmonella allows the testing laboratory to save time in analysis and encourages increased volumes of throughput capability.
The automation options enable a laboratory to process two 96-well plates simultaneously, generating results for up to 558 samples in an 8-hour shift. Therefore, Solus One Salmonella is one of the leading lab friendly methodologies out there today. Delivering the throughput capabilities for a lab that deals with daily/weekly fluctuating sample volumes with reliable accurate results.
Tags:
Date Published: 19th October 2020