1st August 2019 Content supplied by: Eurofins GeneScan Technologies GmbH
Comprehensive Virus Detection in Food with the VIRSeek Solution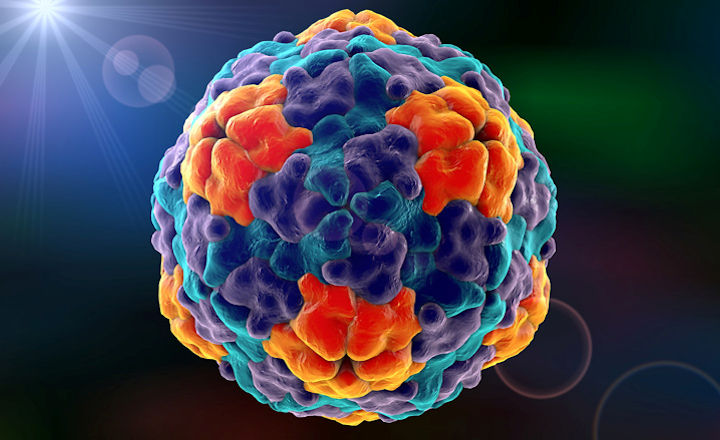 Viruses are a major topic of concern in food production and safety. They are often highly resistant to environmental influences and are transmitted through the faecal-oral route. Viruses are also commonly found in water and can be spread during food production processes or food may be contaminated directly. As they are often highly infectious, small numbers of viruses can have devastating consequences. The infection through viruses, such as noroviruses or hepatitis A virus can cause severe illnesses including gastro-intestinal infections.
According to the European Union summary report on zoonoses, zoonotic agents and food-borne outbreaks in 2016, 9.8% of all food-related outbreaks were caused by viruses. Among these outbreaks the highly infectious norovirus caused the highest number of illnesses per outbreak with an average of 31.6 cases per outbreak. Even though a decrease in reported Norovirus outbreaks was noted for 2017, the virus remained the second largest causative agent with a total of 211 food or waterborne outbreaks and 6,550 human cases. In the same period hepatitis A outbreaks showed a considerable increase (from 17 to 90 outbreaks).
The CDC Surveillance for Foodborne Disease Outbreaks annual report for 2016 named noroviruses as the most common source of single-etiology outbreaks, causing 36% of the outbreaks and 42% of reported illnesses. There are five genogroups within the noroviruses (I-V), however only genogroups I, II and IV are relevant to human health. The hepatitis A virus caused 17% of all food-related hospitalisations in 2016 according to the US surveillance report for foodborne disease outbreaks. Both types of viruses are therefore highly relevant viruses for food safety.
In order to address the detection of viruses in food, Eurofins GeneScan Technologies has developed a new product line, the VIRSeek Solution. It is based on a viral extraction according to the ISO 15216 guideline and provides the means to extract viral RNA, detect hepatitis A virus, norovirus genogroup I and genogroup II as well as a providing a process control virus. The VIRSeek Solution consists of the following five kits:
VIRSeek RNAExtractor Food
VIRSeek Food Murine Norovirus (MNV) Process Control
VIRSeek Food Hepatitis A Virus
VIRSeek Food Norovirus Genogroup I
VIRSeek Food Norovirus Genogroup II
Within the validated and ISO-compliant VIRSeek workflow, viruses are initially extracted according to ISO 15216 from a number of different matrices including soft fruits, vegetables, bivalve molluscs as well as bottled water. Following this procedure, the viral RNA can be extracted using the VIRSeek RNAExtractor Food kit. Subsequently, the RNA extracts are analysed with the real-time RT-PCR kits.
Throughout the workflow the process control virus can be applied in order to ensure the correct extraction and detection of the viruses. The process control virus for the VIRSeek Solution is the murine norovirus commonly found in mice and other small animals. This virus is not pathogenic to humans; however it is morphologically and physio-chemically similar to the pathogenic viruses and is therefore an excellent process control. The virus is spiked into the sample prior to the viral extraction and detected using the corresponding real-time RT-PCR for a thorough assessment of the extraction procedure.
All real-time RT-PCR kits within the VIRSeek Solution have been validated for three PCR cyclers: Agilent's AriaMx™ as well as Bio-Rad's CFX96 Touch™ and CFX96 Touch™ Deep Well.
Advantages of the VIRSeek Solution:
ISO-compliant workflow
Covers all steps from viral extraction to detection of norovirus genogroup I, norovirus genogroup II and hepatitis A virus
Internal positive control (IPC) included in norovirus and hepatitis A kits
Efficient and reliable one-step real-time RT-PCR
Additionally we can offer on-site (at your laboratory) and off-site (at our facilities in Freiburg, Germany) training, webinars and technical consultations.
For more information please contact us via kits@eurofins.com.
Tags:
Date Published: 1st August 2019
Related news