14th April 2017 Content supplied by: Copan Diagnostics, Inc.
Colibri™ Brings PRECISION and ACCURACY to Microbiology!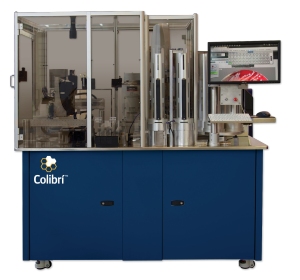 The Colibri™ is one of a kind technology that automates several important functions associated with bacterial culture work up.  The Colibri will select colonies from a culture plate (based on digital coordinates chosen using WASPLab) for further work up and investigations.  Using an onboard Nephelometer, the Colibri can seed isolated colonies into various sized tubes and bottles to prepare precise McFarland suspensions for identification and susceptibility testing (while applying the barcodes automatically) in addition to preparing the Purity Plate to verify suspension purity check for pure bacterial growth of the suspension.
Colibri can also seed the template and apply matrix to both the Vitek MS and Bruker Biotyper MALDI-TOF target plates while the interface to the LIS can send instructions to build the worksheets for the MALDI template.
Please note : Any products described on this page are for Research Use Only and not intended for clinical diagnostic procedures unless otherwise stated.
Tags:
Date Published: 14th April 2017
Source article link: View
Related news