17th July 2017 Content supplied by: ELITechGroup
CE-IVD Marking for ELITechGroup Multiplex Viral Meningitis Panel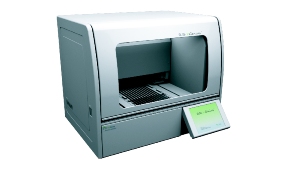 ELITechGroup Molecular Diagnostics have launched a high-performance real-time PCR assay: Meningitis Viral 2 ELITe MGB® Panel for viral meningitis diagnosis, validated with ELITe InGenius, ELITechGroup's fully automated sample to result system.
Viruses are the most common causative agent of meningitis. Although presenting similar onset, viral and bacterial meningitis are associated with entirely different outcomes. Rapid and accurate diagnosis by molecular method is important to identify the viral agent, rule out a bacterial infection, and adapt patient management.
Meningitis Viral ELITe MGB® Panel 2 is a multiplex assay validated with cerebrospinal fluid samples, which combines reverse transcription, and real-time PCR amplification for the detection and the differentiation of Enterovirus, Parechovirus and Adenovirus in one single reaction.The clinical studies have demonstrated excellent performance: 100% diagnostic sensitivity and 100% specificity for all targets.
The validation with the ELITe InGenius system offers several advantages to laboratories: results in only 2h30 with limited hands-on time, emergency testing performed in parallel of any routine samples within the same run, and storage of extracted nucleic acid for an optimal use of precious CSF samples for retesting, additional molecular testing, or archiving.
"Meningitis Viral 2 ELITe MGB® Panel is the second viral meningitis assay launched this year in combination with the ELITe InGenius system. That launch corresponds with our strategy to offer the most complete infectious disease menu consolidated in one single sample-to-result solution suitable for daily routine testing as well as emergency testing" commented Christoph Gauer, CEO of ELITechGroup.
The ELITe InGenius menu for molecular diagnostics of meningitis will be further broadened in the coming months, with an additional real-time PCR multiplex assay for the detection of the main causative agents of bacterial meningitis. 
Please note : Any products described on this page are for Research Use Only and not intended for clinical diagnostic procedures unless otherwise stated.
Tags:
Date Published: 17th July 2017
Source article link: View