16th January 2020 Content supplied by: Alpha Laboratories Ltd
Caring for Your Pipettes and Your Science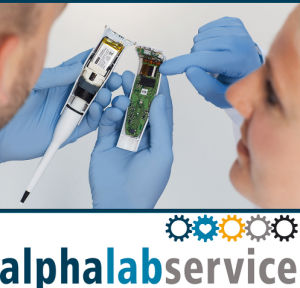 Confidence in your results and compliance with regulatory requirements can only be ensured with regular professional maintenance of your instruments.
As one of the most widely used pieces of laboratory equipment, this is critical for pipettes. In partnership with Sartorius, Alpha Laboratories now brings you a choice of internationally recognised expert pipette calibration services that you can trust and rely on.
The combined scope of knowledge expands beyond Sartorius and Alpha instruments to directly provide all calibration needs, including other manufacturers' brand equipment, giving you a single point of service for all your pipettes. These include single and multichannel, electronic and mechanical pipettes, as well as dispensers.
The flexible range of services can be performed through mail-in to our dedicated calibration laboratory, or for larger numbers of pipettes and a fast turnaround, our specially trained field service technicians will come to you.
Visit www.alphalabservice.co.uk to find out more and request your personalised quotation for quality pipette service at competitive prices.
Tags:
Date Published: 16th January 2020
Source article link: View