15th August 2016 Content supplied by: BioExpert
BioExpert: A New Food Safety Meeting Place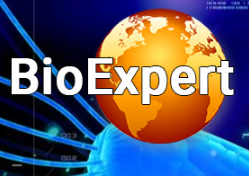 A new food safety website (ask-bioexpert.com/) is being launched. It is a non commercial, interactive forum for the discussion of topics facing the food safety, food hygiene, methodologies, food law, and the various commodities (dairy, meat, fruit and vegetables, etc.).
It will be a place for the exchange of information, get expert opinions, and deal with hot topics as they emerge. This site that may become a premier focus point for information will enable its users to post questions, view and provide answers to previously asked questions, or comment on specific topics.
In the center of its first page there is a selector with various categories (methodology, food safety, food law, etc.). The user can follow a category, a specific question and be notified when someone relates to it. Eventually it will create a comprehensive database of questions, answers and discussions. Any knowledgeable member can volunteer to answer questions he/she chooses. The site also contains an informative blog with topics related to food safety.
Dr. Ruth Eden, President of BioExpert, said:"I encourage all that are interested about food safety to register to the site and get involved. The site can become a great resource to the food safety community. If you are an expert in the field, and have an answer I would appreciate it if you can post it directly. We are looking for experts that can help the community by answering questions. If you have a question or a topic that should be discussed, please post it on the site."
Tags:
Date Published: 15th August 2016
Source article link: View