20th April 2020 Content supplied by: rapidmicrobiology.com
How to Launch New Products for Microbiology on rapidmicrobiology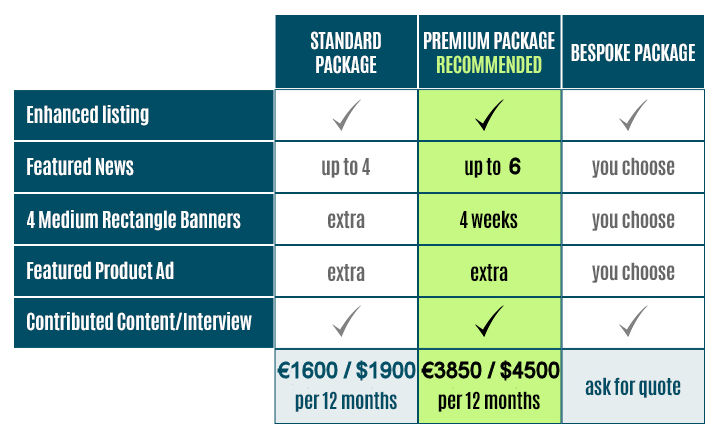 A new product launch is always exciting but can often be a stressful time, however, rapidmicrobiology has many years of experience of working with manufacturers and can help make your marketing campaign a success even if you are not exactly sure of the launch date or you need to change the schedule at the last minute.
We've prepared two packages specially designed to maximise your marketing spend and make your new product launch more successful and easy to implement!
Choose from either our Standard Advertising Package or our Premium Advertising Package
Standard Advertising Package (€1,600 / $1,900) - Includes 4x Featured News on rapidmicrobiology each on our home page for one week with newsletter insert for that week including thumbnail photo, headline and summary text, can include links to your videos or website pages plus our enquiry form.
Premium Advertising Package (€3,850 / $4,500) - 8x Featured News PLUS 4x weeks banner ad on our Medium Rectangle banner (MPU), displaying on most site pages plus insert into 4x newsletters.
Not sure what dates your new product will be available or when you want your campaign to start? We can handle that - there's no need to pre-book the Featured News, so as soon as your material is available it can be published immediately and be on the home page and newsletter the following week.
Use the 'request information' button below to ask one of our team to get in touch and we can discuss which option is best for you or even prepare a package exactly tailored for your unique needs, we look forward to working with you to make your new range a success.
Please note : Any products described on this page are for Research Use Only and not intended for clinical diagnostic procedures unless otherwise stated.
Tags:
Date Published: 20th April 2020