3rd February 2021 Content supplied by: Gold Standard Diagnostics
BACSpec Salmonella 2 Kit for a Fast Detection of Salmonella spp.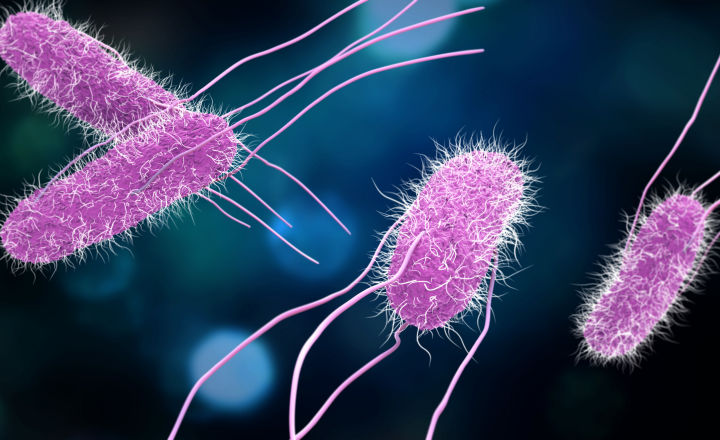 Salmonella spp. is a rod-shaped, gram-negative bacterium of the family Enterobacteriaceae. It is a foodborne pathogenic bacterium that can cause severe infections in humans like enteritis, the inflammation of the intestinal mucosa, resulting mainly in vomiting diarrhoea. The fast and accurate detection of Salmonella in raw materials and finished products is crucial to protect consumers and to minimise risks and costs for the food industry.
The BACSpec Salmonella 2 ELISA kit enables fast detection of Salmonella spp. from a broad range of human food products, feed products, and environmental samples including challenging matrices like spices and cocoa to ensure the safety of consumers. This ELISA test kit gives a presumptive result after a simple and efficient 37h two-step enrichment procedure. The detection procedure can be performed in less than two hours. It is designed for a sensitive, faster, and more convenient detection than conventional methods and has shown excellent specificity within the validation process.
In addition to the cost-efficient manual workflow, the method can be automated using Gold StandardSM Diagnostics Bolt™ and ThunderBolt® instruments. Both machines impress with their compact, space-saving design, high throughput capability, and significantly reduced hands-on time required to run the analysis in the laboratory.
The BACSpec Salmonella 2 kit has recently been certified by AFNOR Certification as an alternative method for Salmonella spp. detection in all human food products, feed products, and environmental samples according to ISO 16140-2:2016 (EGS 38/07-12/20). Furthermore, the kit is certified by the AOAC Research Institute under the Performance Tested MethodsSM Program for the detection of Salmonella spp. (#111903).
Advantages of the BACSpec Salmonella 2 kit:
Fast, sensitive, cost-efficient, and reliable detection of Salmonella spp.
Automated workflow possible using GSD Bolt™ and Thunderbolt® instruments
NF VALIDATION and AOAC PTMSM certifications
We offer on-site training at your laboratory or off-site training at our facilities in Freiburg (Germany), as well as webinars and online technical consultations. For more information about our kits please use the green "Request Information" button below.
Tags:
Date Published: 3rd February 2021