27th November 2020 Content supplied by: Gold Standard Diagnostics
BACGene E. coli STEC Solution for an Efficient STEC Detection in Food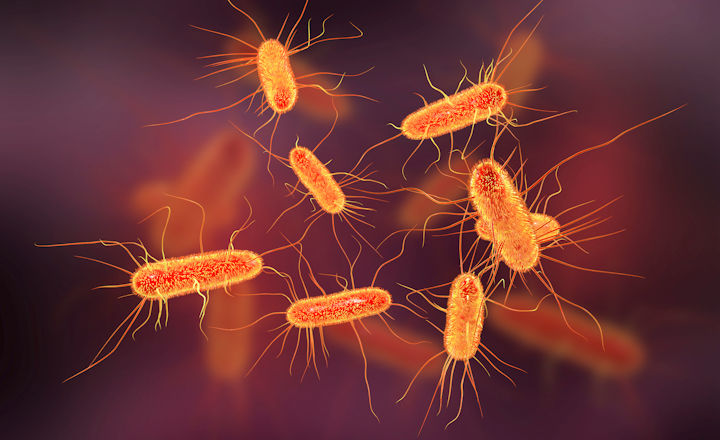 Escherichia coli are mostly non-pathogenic with gram-negative bacteria commonly found in the bacterial gut flora. However, one subgroup, the shiga toxin-producing E. coli (STEC), or verotoxin-producing E. coli (VTEC), may lead to severe diseases at very low infective doses of less than 10 cells. An infection with a pathogenic STEC can lead to potentially life-threatening diseases such as haemolytic uremic syndrome (HUS) or haemorrhagic colitis (HC).
Common routes of exposure include the consumption of contaminated food, such as undercooked meat or fruit and vegetables contaminated during cultivation, as well as cross-contamination during food preparation through surfaces or utensils. Person-to-person transmissions are also possible.
According to the 'Surveillance for Foodborne Disease Outbreaks US, 2017: Annual Report,' there were 19 confirmed STEC outbreaks with an additional two suspected. These outbreaks resulted in over 500 cases and approximately 110 hospitalisations. That same year the EU reported almost 50 outbreaks linked to STECs leading to 260 cases and two deaths.
In both the US and the EU, meat and meat products were named as the most frequently associated matrices. O157, O145, O121, O111, O103, O45, and O26 have been identified as the STEC serotypes responsible for a majority of the infections in the US and are often referred to as the 'Top 7'.
Eurofins GeneScan Technologies has developed a set of assays which enable the detection of the Top 7 STEC in two modular, AOAC PTMSM certified workflows. The BACGene E. coli STEC Solution consists of the following detection kits and IMS beads:
BACGene E. coli O157:H7
BACGene Mplex STEC Screen
BACGene Mplex STEC SEROtype1
BACGene Mplex STEC SEROtype2
E. coli O157 IMS beads
E. coli O145 IMS beads
E. coli O121 IMS beads
E. coli O111 IMS beads
E. coli O103 IMS beads
E. coli O45 IMS beads
E. coli O26 IMS beads
Genes for shiga toxin production (stx1 or stx2), which differentiate STECs from the remaining E. coli, are often linked to disease, however not all STECs are harmful to humans.
Other important virulence factors increase the risk of diseases such as the Adhesin Intimin. This protein is encoded for by the eae gene. The BACGene Mplex STEC Screen kit has been designed to detect these three important indicators of pathogenicity as a screening method for pathogenic STECs.
The O157 serotype is deemed the most important of the Top7 STECs, because infections are most frequently associated with this serotype. The BACGene E. coli O157:H7 kit not only allows for the detection of the O157 serotype but also the optional reporting of the H7 antigen.
In addition to the BACGene E. coli STEC Solution AOAC PTMSM certification, this kit is also independently NF Validation certified according to ISO16140-2:2016.
In order to detect the remaining Top 7 STECs, the BACGene E. coli STEC Solution also includes two assays for the simultaneous detection of three of the Top 7 STECs each. BACGene Mplex SEROtype1 detects serotypes O111, O103 and O26, while BACGene Mplex SEROtype2 enables the detection of serotypes O145, O121 and O45.
In addition to the four real-time PCR multiplex assays, the AOAC PTMSM certified BACGene E. coli STEC Solution workflows also include the use of the seven serotype-specific IMS beads for the Top 7 STECs. These superparamagnetic beads enable the purification of the respective E. coli serotypes, while allowing the removal of background flora for an improved cultural confirmation.
The real-time PCR assays of the BACGene E. coli STEC Solution have been validated for the Agilent AriaMxTM and Bio-Rad CFX96 TouchTM Deep Well cyclers.
Advantages of the BACGene E. coli STEC Solution:
Detection of the Top 7 STEC in a number of relevant food matrices
Time and cost-effective due to short enrichments at low sample dilutions (as low as 1:3 for 375 g of beef trim and ground beef with only 10 hours enrichment time)
Non-proprietary and antibiotic-free media
AOAC PTMSM and NF Validation certifications
Fast and reliable result evaluation with FastFinder evaluation software
Optional use of certified free DNA-removal treatment to reduce risk of unconfirmed PCR positives
We offer on-site training at your laboratory or off-site training at our facilities in Freiburg (Germany), as well as webinars and online technical consultations. For more information about our kits please contact us via the 'Request Information' button provided below.
Tags:
Date Published: 27th November 2020