20th October 2017 Content supplied by: Medical Wire & Equipment Co
Are You Prepared for the Flu Season Ahead?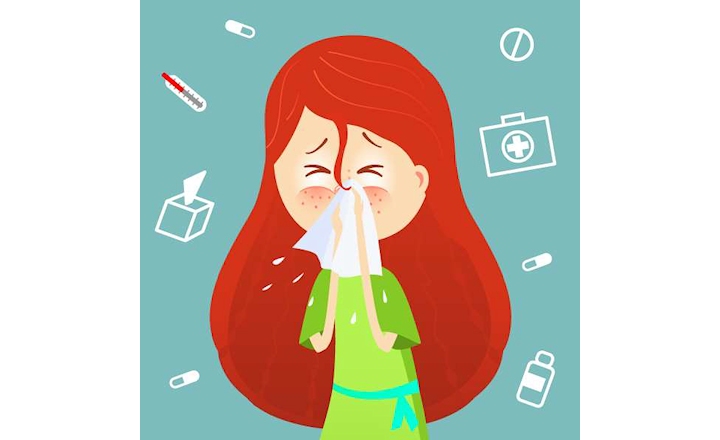 NHS Leaders Warn of a Bad Flu Season Ahead! NHS told to brace itself for bad flu season - Flu could put much more pressure than usual on GPs and hospitals this winter, health bosses are predicting. It follows the worst outbreak in many years in Australia and New Zealand. Speaking at a health conference in Manchester, NHS England chief executive Simon Stevens said the winter flu season there was a pointer to the pressure which could build up in the NHS this winter.
Source: BBC News 12 September 2017
NHS staff urged to get flu jabs to protect patients NHS leaders are urging nurses, doctors and other healthcare workers to have a flu vaccination to protect their patients this winter. Vulnerable groups, such as children, pregnant women and older people are also reminded to have their free jab.
Sir Bruce Keogh, NHS England's medical director, told the BBC he was worried about how staff would cope with a major flu outbreak. He said the NHS was under "severe and unrelenting" pressure.
His comments come following reports of a much higher incidence of flu in the Australian winter and the possibility that the same strain of the virus will be seen in Europe.
Source:Â BBC News 12 October 2017
When new strains are circulating effective surveillance is critical for effective epidemiology and response planning. Be sure to use specimen collection devices which are tried and tested to give the most accurate diagnosis and inform best treatment for the patients affected, and to plan local, regional and national responses.
For better results tomorrow ... choose Medical Wire Today!
 
Viral transport medium: Sigma Virocult® and Sigma VCM™ from Medical Wire offer combined collection and transport systems for viruses, incorporating a specially formulated liquid transport medium, which is M40-A Compliant.
Sigma Virocult® is the leading transport swab device for viral specimens. It is completely suitable for processing by traditional cell culture and the latest PCR based techniques. It has played a leading role in the surveillance and control of major epidemics such as SARS, avian flu, swine flu, Ebola and MERSCoV.
Sigma VCM™ is a newer product, based on Sigma Virocult® but in addition to viruses, also well suited for chlamydia, mycoplasmas and Neisseria gonorrhoeae.
Order now and be ready!
Telephone: 01225 810361 (+441225 810361) email: sales@mwe.co.uk
Please note : Any products described on this page are for Research Use Only and not intended for clinical diagnostic procedures unless otherwise stated.
Tags:
Date Published: 20th October 2017
Source article link: View
Related news