23rd May 2016 Content supplied by: Bio-rad
Alternative Methods for Water Analysis
In addition to standard culture media, Bio-Rad Laboratories develops and provides innovative methods for the microbiological analysis of water. These methods, certified by AFNOR Certification, are based on new technologies such as chromogenic media and real-time PCR.
This new generation of analytical methods enables simple analysis which are easy to implement, reliable and faster compared to classical methods. The performance and confidence in these methods are evaluated and proven with AFNOR certification.
For cultural methods, performance is validated by the Technical Board Water Protocol. Chromogenic media, such as water RAPID'E.coli 2 for the detection and enumeration of E.coli / coliforms and RAPID'P. aeuruginosa for the detection and enumeration of Pseudomonas aeruginosa, have been the subject of a comprehensive study compared to the ISO reference standards using the validation model described by ISO 16140 in the field of food safety analysis.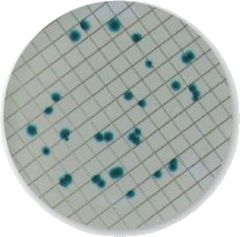 The AQUADIEN ™ and iQ-Check® methods for the detection and quantification of Legionella by qPCR have been validated according to the performance described in the NF T90-471 and ISO / TS 12869, which are specified by the PCR Water Technical Board.
These certifications comply with laboratory accreditation. In addition, new methods for water analysis are often included in the standard reference method. In some countries where local regulations are permitted, alternative methods can be used for regulatory analysis.
For more information email FoodScience@bio-rad.com or visit www.bio-rad.com/en-fr/category/water-testing/chromogenic-media
Tags:
Date Published: 23rd May 2016
Source article link: View