7th December 2022 Content supplied by: BioFront Technologies
AllerTrace Rapid LFD Tests
AllerTrace Rapid Tests are lateral flow devices (LFDs) designed for fast and sensitive detection of allergen residues on surfaces and in food ingredients, rinse waters, beverages, and finished products. After extraction, the sample is loaded into an AllerTrace cassette and within 10 minutes results are visualized. This type of simple and convenient presence/absence determination is ideal for use in food manufacturing facilities.
The AllerTrace Advantage:
Easy to use
Ideal for on-site analysis
No equipment required
No setup time (ready-to-use components)
Quick results (10-minute sample incubation)
Sensitive and specific detection of major allergens
Perform multiple assays on a single extraction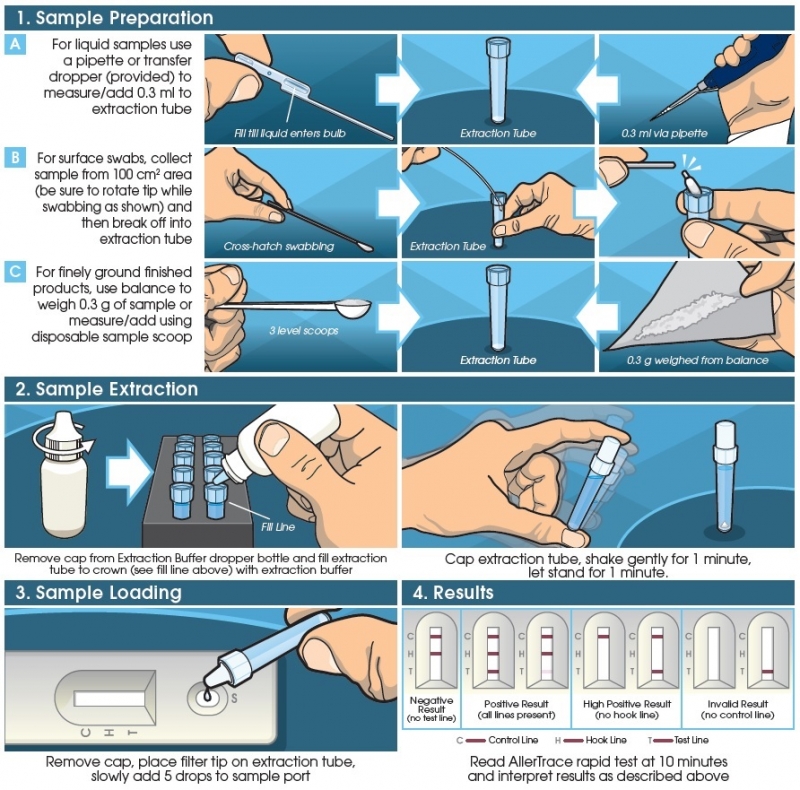 Use the Request Information button below to contact the supplier.
Tags:
Date Published: 7th December 2022
Source article link: View