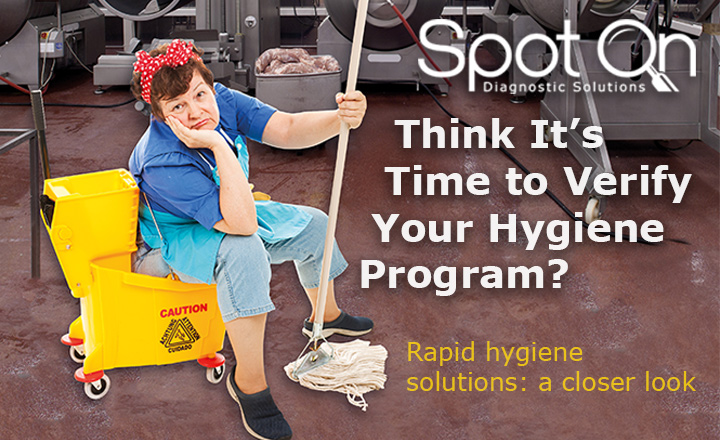 Time to Verify Your Hygiene Program?
When's the last time you verified your environmental hygiene program?
There is no higher imperative for the food industry than ensuring the delivery of safe products to customers. Maintaining a clean processing environment free of pathogens such as Listeria and Salmonella is a critical element in fulfilling this mission.
Tools for verifying your sanitation program
An overview of the most common types of environmental hygiene tests
Deciding on the hygiene testing technology that's right for you
Download your copy of Spot On and learn more about hygiene program verification.