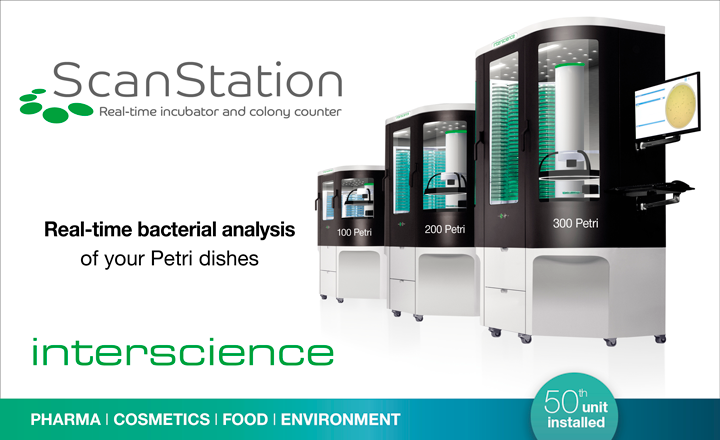 Real Time Bacterial Counting is the New Standard in Microbiological Analysis
ScanStation provides automatic counting of the colonies at an early stage of their development, starting at the beginning of the incubation cycle.
Up to 100, 200 or 300 Petri dishes are counted every 30 minutes / 1 hour throughout the process, delivering a video recording of the bacterial growth. Unequalled accuracy as colonies are detected before clustering or covering can occur.