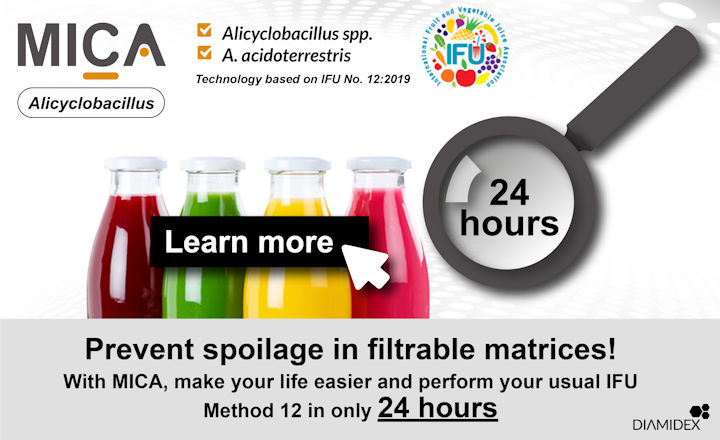 Prevent Spoilage in Fruit Juice and Filtrable Matrices with MICA
Rapid and accurate control of Alicyclobacillus spp. at its very early stage of microcolony in the manufacturing process is crucial to prevent spoilage and to protect the manufacturer from financial losses.
With MICA, it is now possible to detect and count those bacteria in filtrable matrices in 3 minutes, after just 24 hours of incubation (48 hours according to the specificities of the matrix).
Based on IFU No. 12:2019 protocol, MICA combines the use of fluorescent detection with high-resolution optical equipment and Artificial Intelligence (AI) to allow counting from 1 CFU* per membrane, for 6€/test.