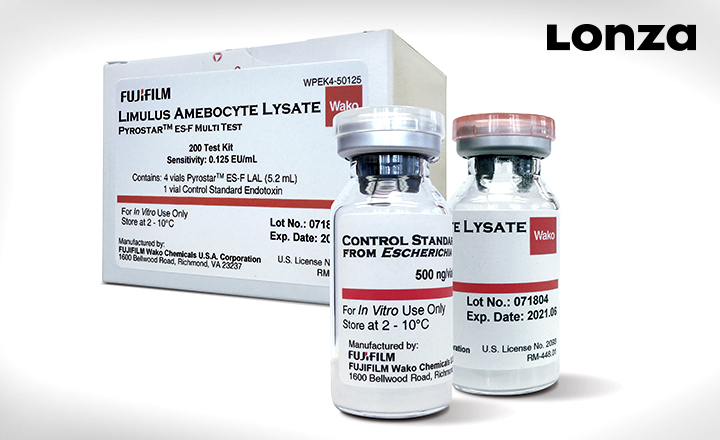 Available from Lonza: PYROSTAR™ ES-F Gel Clot Assays
For nearly 40 years Lonza has been producing high quality endotoxin detection products to support the critical needs of regulated manufacturing environments.
In addition to our PYROGENT™ Gel Clot Assays, we have expanded our offering to include the PYROSTAR™ ES-F Series manufactured by FUJIFILM Wako Chemicals U.S.A. Corporation.
Offered in a range of sensitivities based on your testing needs:
0.015 EU/ml in a single-test format
0.015 – 0.25 EU/ml in a multi-test format
Bulk configurations for large volume laboratories
Learn more and visit www.lonza.com/pyrostaresf